Objective
Wordpress is a blogging tool as well as used for creating CMS base websites. It is widely used platform all over the world. Great tool for posting and maintain blogs. It has multiple uses which is very helpful and easy to manage websites. A customize tool for everything related to websites and blogging. Wordpress is useful for any business which is going online.
Benefits
Students who finish the course effectively gets 100% Job Placement in one of the finest design studios and companies in Ahmedabad, Mumbai, Pune, Bangalore and other parts of India where Web design job opportunities are available.
In web designing student can start career as freelancer or start their own company as an entrepreneur.
Run your Own Web designing studio. This is the great option for being a manager or art director and gains a lot of more exposure by doing web designing work of very large Brands.
At the point when students are prepared appropriately we give them live projects and in house activities to make them professional.
Personal to personal class room training is given to students for qualitative outcomes.
Career Opportunities
PHP Developer
Management consultant
Team leader on Project
Web Designer and Developer
Website Development and maintenance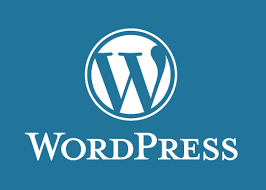 Duration
2 Months Training
Monday to Saturday (4 Hours)
Practical Sessions
Trained by our experienced faculties with 100% Job placement Assistance
Wordpress Course Syllabus
Module-1:Getting Around WordPress
Becoming Familiar with the Dashboard
Posts, Pages, Tags, Media, and More: Content Administration
Tapping into the Core Settings for Your Blog
Other Settings

Configuring WordPress to Work Its Best

Choosing the Right Settings for Your Blog
Moderating Comments and Comment Spam
Managing Additional Authors on Your Blog
Caching and Other Tune-Ups

Organizing the Content on Your Blog

Understanding Posts Versus Pages
Organize Your Posts with Categories
Connect Your Posts Together with Tags
Custom Post Types and Custom Taxonomies
Adding a Blog roll of Links to Your Blog

Creating and Managing Content with WordPress

Hands On with the Editors
Hands on with the New Image Editor in Detail
Adding Media to Your Blog and Posts

Finding and Using Plugins

Finding Plugins
Installing Plugins Quickly and Easily
Upgrading Plugins
Recommended Plugins

All About Themes

Understanding the Structure of WordPress Themes
Finding Themes and Choosing the Right One for Your Blog
Installing Themes on Your Blog
Configuring Extra Features on Themes
All About Configuring Widgets
Editing a Themes to Make it Your Own
Using Theme Frameworks and Parent-Child Themes

Module 2: Website Testing & Deployment

Website Browser Testing
Website Responsive Testing (Desktop, Smartphone, Tablet)
Website Upload on Server & Make it LIVE